On
Sale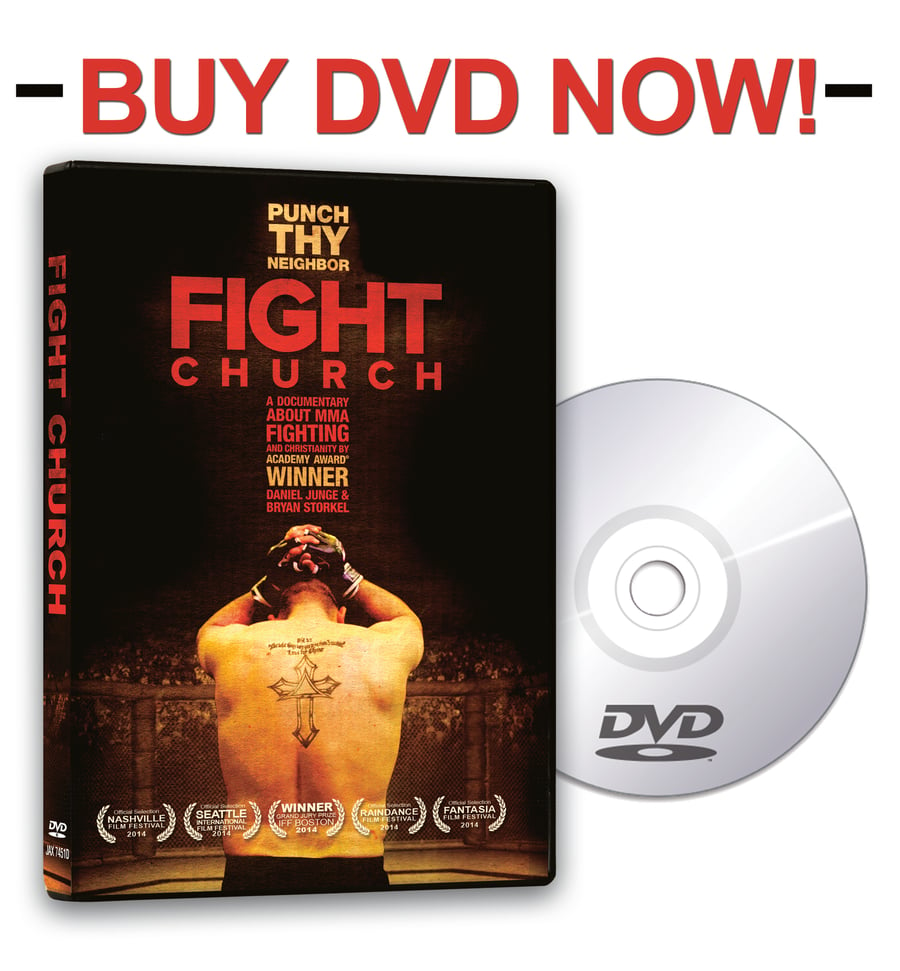 Fight Church Official DVD
$

14.99
Order the official Fight Church DVD, direct from the filmmaking team.
82 minutes, Documentary.
SYNOPSIS: Fight Church follows several cage fighting pastors in a quest to reconcile their faith with a sport that many consider violent and barbaric. Can you really love your neighbor as yourself and then, at the same time, knee him in the face as hard as you can? Giving a voice to both sides of the argument, Academy Award® Winning director Daniel Junge and Bryan Storkel allow audiences to reach their own conclusions about these God-fearing men who beat the holy hell out of each other… because Jesus never tapped out.